Online and offline marketing can catapult the impact and effectiveness of channels.
The impact and effectiveness, when combined, can be a technology, and digitisation has become inseparable parts of consumers' lives. Retailers are generally divided into two separate camps: Online and Offline. But, to be practical, it's not about one or the other. 
It is about bridging the gap between the two to provide a top-notch omnichannel experience that exceeds customer expectations.
So, here in this article, we will discuss what's, whys and the hows of Online and Offline Retail.
Channels should not be treated like Silos
There should be the right choice of channels and customer touchpoints, as they can be an integral part of a retailer's marketing strategy.
According to the survey conducted by UPS, it is seen that 40% of purchases are finalised through multiple channels.
Today's channel-hopping customers are de facto channel-agnostic; they love shopping from different platforms to avail themselves of their services and enjoy a profit.
Benefits of combining Offline and Online Retail
Need more convincing? Here are some of the benefits.
Better Brand Awareness
Marketing is about increasing exposure. While online marketing can help you reach a broad audience, combining it with offline marketing can help you reach the folks you aren't reaching online.
Exposure is essential in sales and marketing. It helps you cast a wider net to catch the people who don't know about the business.
Increase your Credibility
Gaining customer trust is one of the biggest challenges in doing business. Infusing online and offline marketing helps marketers overcome this challenge.
Just imagine, can you trust a company that doesn't have a website? It is hard to believe.
If a customer hears about your company offline and goes online to gain more information about your company. Thus, the combination of offline and online marketing increases the exposure and credibility of the company.
Better Competitive Edge
When we see around us, we see our competition on google, social media and almost every other platform.
We hardly see anyone selling products on TV, radio or direct mail.
Combining online and offline marketing can give you an edge over your competition.
After digging deeper into the benefits of combining online and offline marketing, it is time to look at how you can do this.
Below are some simple ways to start combining your offline and online channels.
Merging Online and Offline channels
Merging online and offline have created a massive level of personalization and intent extraction. It is building search platforms leveraging AI among customers.
They switch between online, offline, mobile and desktop without flinching. They prefer competent customer care, predictive insights and frictionless process with an omnichannel experience regardless of what type of channels they use to engage.
Now, let us see how online and offline channels are merging.
Integration is the key to an Omni-channel Experience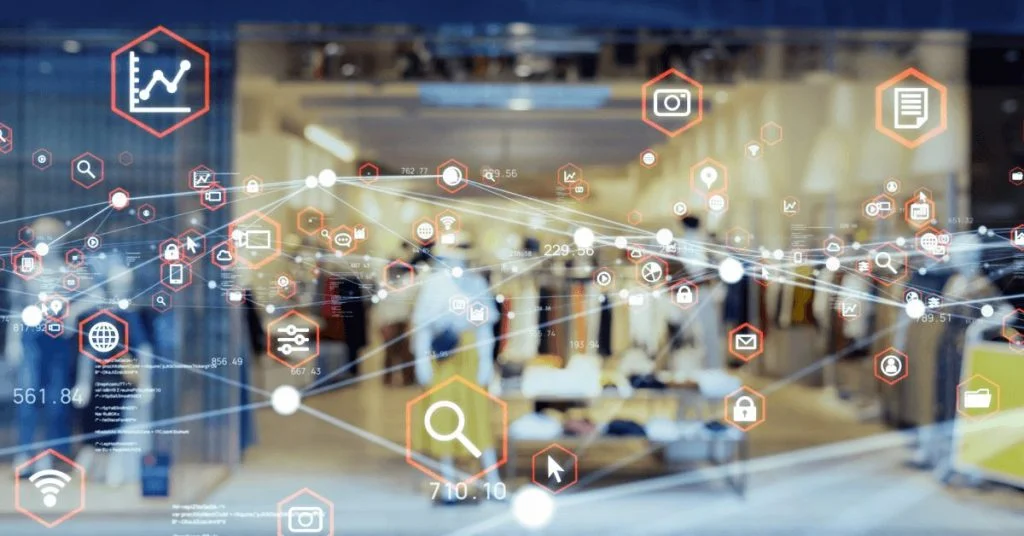 Data and omnichannel platforms must be integrated to create a 360-degree customer view with a cohesive brand experience.
A unified ecosystem helps gather customer data and enables a seamless customer experience across all touchpoints and channels.
How can you tie a knot between your customer's touchpoints to deliver the all-important omnichannel experience?
Let us see, through an example, how we can merge online and offline channels.
A customer can initiate an order on a company's website, walk into the store to finalise the product and make payment. Then they can get their product delivered through a delivery service.
Customer Profiles create a holistic view
The foundation of a successful omnichannel experience is connecting customer data to individual customer profiles.
A smooth, relevant and personalised journey from customers' thoughts to their purchase is nearly possible through customer data and an understanding of the customer's unique preferences.
On the flip side, if a customer abandons a cart yet chooses to finalise the purchase offline, they won't appreciate email reminders with the items they already own.
Imagine a situation where a customer is browsing your website and places items in their cart. The next day, they visit your store to finalise the purchase, as the customer is in his loyalty programme.
As the customer's purchase can be tracked into their customer profile.
With the help of a customer profile, you can evaluate the customer's insights and act upon them.
As a result, it is easier for you to enable a stellar customer experience throughout the channels and touchpoints.
Make the most out of Mobile
A smartphone isn't an isolated channel. Instead, it's a spider in the web that connects different touchpoints. Most shoppers prefer using mobile phones while shopping as they get quick information about the product.
Still, smartphones can act as a catalyst as they can create confusion and can be a time taking process and hence can be confusing in making a decision.
In that case, you should use the power of smartphones to leverage offline and online traffic, like visiting the store, picking up the product of your choice, and placing a home delivery option.
Integrate your Offline store with your Online presence
Apart from creating a store with a unanimous design and easy navigation, we need to merge online to offline, making the process convenient and exciting for the customers.
We can consider the example of the sports brand Nike in omnichannel brand experience. It is so because they understand the value and the strength of delivering a consistent brand experience regardless of channel.
For one, their offline stores promote their online shop by displaying online-exclusive items. Secondly, they're innovators and initiators in an interactive environment.
For example, they created NIKEiD, an online and in-store software that enables customers to develop a personalised sneaker that can be delivered or picked up from the store.
For a smooth purchase, salespeople are cautious and equipped with handheld point-of-sale systems (POS).
With the help of the POS (Point-of-Sale) system, customers can decide whether they prefer to take immediate delivery or they want their purchase to be shipped to their address as the flagship stores have a lot of international customers, which bridges the gap between the emotional factor of falling in love with items in-store and the practical function of home delivery.
For instance, Nike's shopping experience isn't isolated to one channel. Instead, the focus lies in creating a seamless and tailored purchase experience customisable to the individual's preference.
Online Campaigns geared towards Offline Retail
Through online campaigns, you can push your customers towards offline retail. Giving exclusive offers with price reductions is a great way to retarget long-lost customers or increase sales during slow consumption.
However, even though most coupons are emailed, you should keep your offer distinct from the digital sphere.
Can you use email or SMS to promote offline shopping?
Furthermore, if you have aggregated customer data into customer profiles, you can use a system for marketing automation to activate offline shoppers. After all, we can segregate offline from online as a predominantly retailer needs an online presence.
For example, you can integrate online with offline, like you can generate personalised coupons and send them through email that only could be retrieved in-store. Such offers may lure the customers and their wish to visit the store to avail of the discount.
How can you do this?
It can be done by creating unique customer profiles based on behavioural data on their popular and well-loved recipe site.
Digital Touchpoints In-store
Digital touchpoints are when a customer contacts your brand through online channels, directly or indirectly. It can be used in several ways.
Digital touchpoints occur in certain stages of the funnel or the buyer's journey.
This includes three main phases before and during purchase.
Awareness: In the initial stage of the business, when the consumers are not aware enough of the products or services. Digital touch points keep your name in their line of sight, so they begin developing familiarity with your company and its product. Hence, it creates awareness among the people, and they start co-relating the product with their needs.

Consideration: When the product is well-known, people start considering it, share their feedback, and recommend others. Hence, the product starts making its market value.

Purchase Decision: depends on various factors. After the market value is built and enough information is available about the product, it helps customers to decide whether the product is helpful for them or not.
It can also include two post-purchase phases that account for long-term customer relationships.
Retention: Customer retention is significant, as it depends on various factors, like the quality of products and services versus customer expectations.
Loyalty: Customer loyalty is crucial in the long run. It manifests customer retention, how much customer is willing to engage with and repurchase.
Conclusion: Merging Online and Offline Retail
One should never miss an opportunity to bridge the gap between online and offline marketing efforts. You can use the above ideas to determine the appropriate fit between the two for running your business.
How do you currently tie the knot between online and offline marketing efforts together? What kind of results have you seen? You can share your insights with us in the comments!
And if your brand wishes to create a holistic experience for your customers, we can help you with that. To know more, Contact Us or mail us at hello@91sqft.com.