The retail landscape has been in a state of constant transformation for the past 2-3 years. And the pace of transformation has exponentially increased in the past 2.5 years. But with that, new challenges with retail expansion are also emerging.
After several pandemic-induced lockdowns and social distancing, customers are back to offline shopping patterns, and as the demand grows, retail brands are stretching their wings wide to launch new offline stores. 
What lies ahead?
Across the country, we have seen accelerated growth in offline retail with the beginning of a new year. But with the offline retail expansion comes a typical set of challenges that brands have to face on this journey.
Operating a retail business is undoubtedly a hard and challenging job. And managing internal communication is no exception.
The complexity of this entire process depends on various factors. Some of them include the overall size of the business, the number of existing/ new stores, and the total number of stakeholders involved in the project.
Challenges with Retail Expansion
As the demand for retail and offline increases, it also brings some challenges for us. To begin with, we have compiled the top three obvious challenges that all brands should consider while increasing their offline retail footprint.
Project Management
Communication Flow
Tracking and Reporting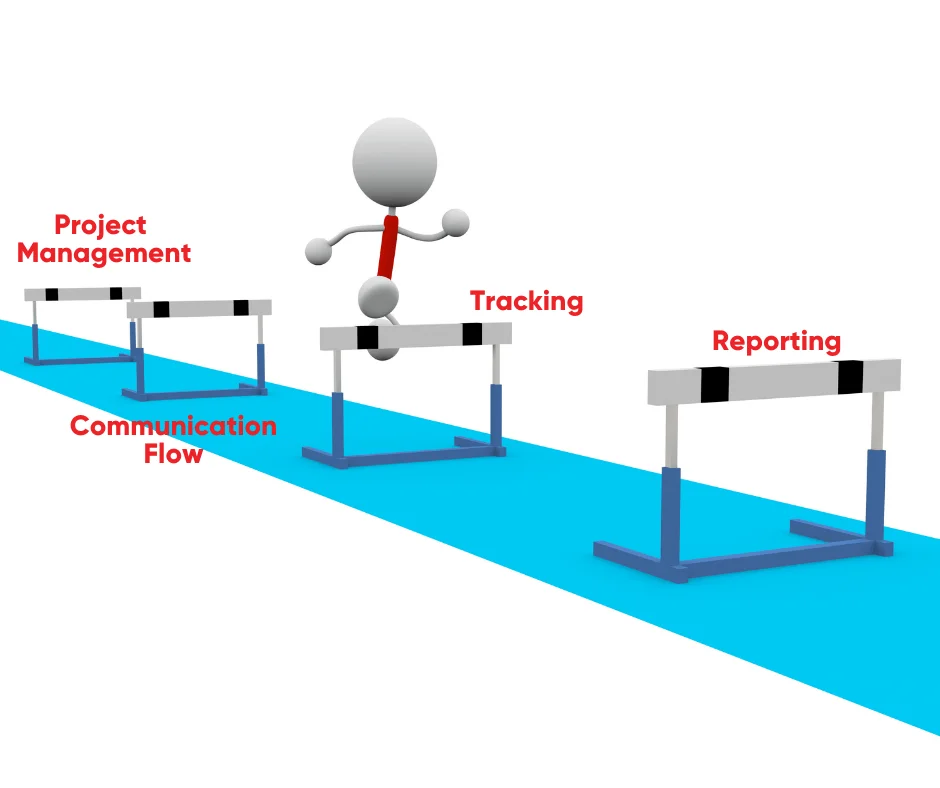 Project Management
While brands focus on the core business aspects, the entire process of opening or revamping the retail store can be cumbersome.
To solve and overcome this challenge, all the activities involved in opening up a retail store can be delegated to a trustworthy vendor.
This vendor needs to ensure all the stages of site completion are seamlessly monitored, tracked, and reported on a regular basis.
Communication Flow
Increasing the scalability of any brand equates to more complex teams and complicated communication flows. A lot of times, there is a communication gap at various stages of the project. This leads to a delay in the store launch.
Hence there is a dire need to optimize and centralize all the interactions between the brand's internal team, dedicated retail support company, and all the suppliers involved.
Tracking and Reporting
Every project goes through a series of stages, some of which may go unreported. Along with that, tracking every tiny update can be a very time-consuming and tiring process.
Therefore, it is essential to have a single dashboard to track all the stages of retail store development to guarantee the compliance and excellence of all brand assets. This includes pre-planning, approvals, production, design and layout, and logistics, among others.
Now, as you know, it is very crucial to measure results and to check that the projects are being delivered in a timely manner.
This is an especially important task for the project team, as it allows them to make better-informed decisions based on a review of current and upcoming communications.
Final Thoughts: Challenges with Retail Expansion
Retail Expansion without proper planning can be a very hectic and challenging process. Manual tools such as Excel files or email are insufficient to overcome these challenges.
And here's the solution. An alternative might be choosing a commercial real-estate developer that centralizes every task. At 91Squarefeet, we are continuously progressing towards fixing all these challenges with retail expansion in a very efficient and effective manner.
All the challenges listed above can be solved with a tech-enabled centralized project management tool that allows you to scale, track, automate and report all the stages of your retail expansion cycle. Thereby, reducing the friction in the expansion process.
To know more, Contact Us or mail us at hello@91sqft.com and we will be more than happy to assist you.