Choosing a retail store location is one of your most important decisions when starting a retail business. The site can make or break a store. So, for a long-lasting existence in the market, we need to choose the location wisely. It may take time, but yes, it's worth it!
What is Retail Location?
Retail locations are places where businesses sell their goods in person. It is essential to locate your retail store in an area where most of your potential customers shop, whether in a traditional brick-and-mortar store or a mall space.
To decide how you envision your business now and in the future before choosing a retail location, you can ask yourself the following questions:
Are you familiar with your core customers' demographics?
Can you visualize your building?
Are you clear about what you want to sell and what your business should be known for?
Do you know how much space you will need for retail, storage, or office purposes?
Finding the best location for your retail store can be difficult unless you answer these fundamental questions.
For example, convenience goods must be easy to access so that customers can purchase them quickly. Consumers also need these products daily. So, it might not be a good choice for convenience goods to be located in a mall, as consumers might prefer to shop at convenience stores along their daily commute routes.
The Importance of Retail Location:
While setting retail marketing strategies, you should also consider the retail store's location. Here are some of the reasons why choosing the right Retail Location is very important for a business:
The location of a business is a unique factor that competitors cannot replicate. Thus, it can give a competitive advantage.
Long-term capital investment is required.
The outlet must be located in an excellent area to attract customers.
A well-located store makes supply and distribution easier.
The location of a business can influence the buying habits of customers.
Retail location selection is a long-term decision. So, choosing the right site becomes very crucial to the business.
Types of retail store locations
Now that we know the importance of choosing a suitable space, here are six retail locations to consider when opening your next store:
1. The Brick-and-Mortar Store
It represents the most traditional type of physical location. A freestanding store also called an anchor store, is a building used by retailers to connect with their customers.
Pros of Brick-and-Mortar stores
Cheap Rent: Retailers seeking to tap into the existing foot traffic of busy shopping malls can charge a premium in comparison to the rent of big stores. Rent can be cheaper for out-of-town landlords because they don't have that luxury.
More Accessible: Setting up a shop in a physical location has the advantage of being more accessible. In and of itself, it serves as a marketing tool. The right place will naturally draw passersby into your store, so make sure it's the right one.

It does not mean your neighbours will follow suit just because some customers prefer them and find them inviting. What may have been an up-and-coming thoroughfare five years ago could quickly turn into a noman's land within a blink of an eye.
Forming a personal relationship with your customer: Establishing personal relationships with your customers is one of the benefits of expanding into brick-and-mortar retail. You can develop relationships with customers by having a storefront they can visit.

Getting to know them and showing them how your brand can make their lives easier will allow you to assist them in person. Therefore, they are more likely to become loyal customers!
Cons of Brick-and-Mortar stores:
Zoning rules apply: Usually, cities, towns, or villages set some zoning regulations regarding how buildings can be used in a given area. A residential building cannot be converted into a retail shop if it is located within a residential zone.
Foot traffic can be nonexistent: If foot traffic is nonexistent, you'll have to spend a lot on local marketing, advertising, and signage.
2. Space in Shopping Mall
Shopping malls are places where people go shopping. Usually spanning thousands and millions of square feet, such centres feature many stores under one roof, from big box retailers to independent boutiques.
Pros of Mall Space:
High foot traffic. With some malls recording upwards of millions of visitors every year, your business could reach thousands of potential customers every week—all without excessive advertising.
Co-marketing opportunities. Mall owner rarely has the inventory to sell, so they promote their retailers' stock to drive foot traffic.
It's secure: Shopping malls often have 24/7 security to protect millions of dollars worth of merchandise.
Cons of Mall Space:
High Rent: Malls often charge retailers a premium for the exposure they provide.
Fierce Competition: A leading shopping mall has more than two million square feet of floor space. If your target customers are in the same building as your direct competitors, there is a good chance there will be a battle for the customer's attention.
They can be inconvenient for one-off trips. When someone makes a memorable trip to your store, the hassle of visiting a crowded shopping centre can be off-putting.
3. Shopping Centres: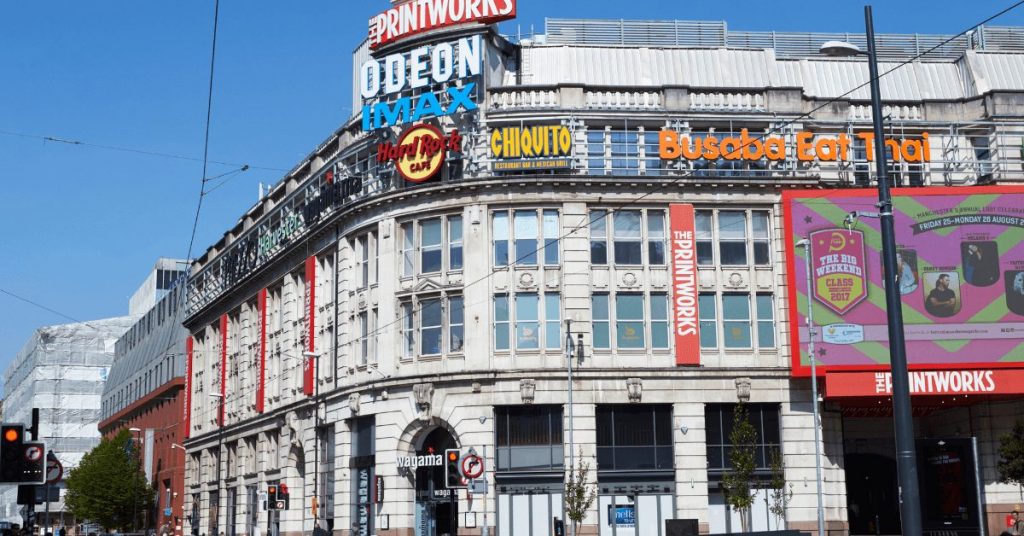 Another retail location is a shopping centre, also known as a strip mall, which is a busy building where people come to shop solely. It covers around 20 physical stores- including restaurants in a single area.
Pros of Shopping Centres:
Foot traffic. Even though shopping centres are more miniature than malls, they still attract a steady flow of potential customers.
Range of customers. A shopping centre often houses grocery stores and restaurants, which attract a broad audience. Products that are widely used can benefit from that.
Easily Reachable: Transport is often available to and from shopping centres.
Cons of shopping centres:
Additional fees: Unlike malls, you often have to pay for security, parking, and building maintenance in shopping centres.
Parking can be hit-and-miss. Many shopping centre managers require store managers to reserve customer parking spaces for their stores on busy days.
4. Business Parks: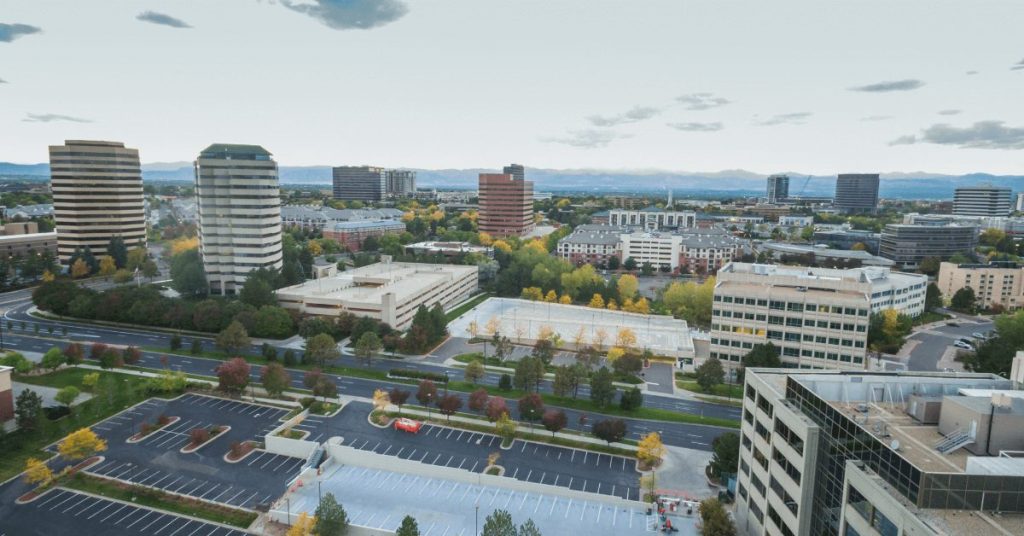 Business parks are often used as headquarters by businesses. On some of them, you'll find industrial plants and warehouses. However, these units can be an excellent retail location for expanding your retail business.
Pros of Business Parks:
Parking is plentiful. Many businesses in business parks have employees driving to work, resulting in large parking spaces for customers.
Lots of space. In a business park, the units are typically more extensive than those in a busy shopping centre. There are plenty of opportunities for storage, creative layouts, and experiential retail.
Business people surround you. Establish relationships with nearby business owners when growing your own business.
Cons of Business Parks:
Customers might travel out of their way to visit your store since they're usually built in semi-residential areas.
Foot traffic can be minimal. It largely depends on the other units. In a business park, only workers will pass through, for example, if they are offices or industrial plants.
Since most employees commute by car, public transportation is unlikely to run there.
5. Downtown
Downtown is the leading business and commercial district in a city or town. Retail units are often located beneath high-rise apartments, combining retail with residential.
Pros of Downtown:
The area is crowded with people. Positioning your store downtown exposes you to many people, whether passing by on their commute or visiting other retailers.
Health-conscious consumers will find them appealing. Its open-air environment, wide spaces, and fewer crowds make downtown much more pleasant than busy malls with less-than-ideal air circulation.
Google invests in downtown areas, driving foot traffic and hosting events for the local community.
Cons of Downtown:
High Rent: As building owners merge residential and commercial units, some charge retailers a premium to reach residents.
Limited Customer Bases: Downtown is typically dominated by a younger demographic, who prefer city centre to suburban living unless you're in a tourist area.
Parking Restrictions: Residents of the buildings have access to many parking spaces.
Downtown areas aren't always popular in smaller towns and cities.
6. Home Based: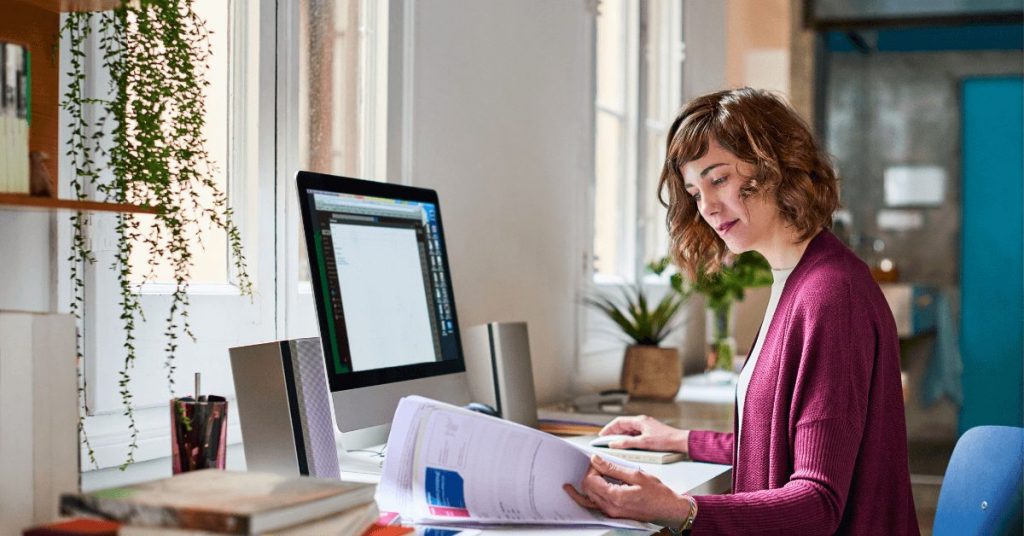 Locating a retail location involves a lot of work. You can set up your business in your home if you're still unsure about what is best for your business.
Pros of home-based retail:
Much Cheaper: Since you're not paying extra for real estate leases or operating costs, it's much cheaper. Additionally, small business owners who work at home can reduce their tax burden.
Flexible System: If you have few visitors, you can set your own "opening hours."
Cons of home-based retail:
Security can be an issue. If you don't want to reveal your home address, potential customers can't visit your home-based store.
Distractions come thick and fast. It is especially true if you have a busy household to run.
Scaling becomes difficult. It's great to sell more inventory, but it's not great if you're forced to store it all in your home.
Landlord restricts tenants: Tenants sometimes can't use their property as a retail space due to landlord restrictions.
Retail Location Strategy
The process of selecting a retail location takes time. Initially, the most sensible option can quickly become the most expensive in excessive rent and lost retail sales. Choosing a retail location for your next store can be easier if you follow these steps:
Monitor the Competition
Busy malls indeed have hundreds of stores inside. There are times when competition can be a good thing. Likely, your competitors have carefully chosen the location where they will set up the shop. Take into account the reasons for their presence.
Test Locations with Temporary Retail
Consider temporary retail options before committing to a particular location, such as:
Food Trucks
Pop up shops
Shops in shops
Gallery Exhibitions
Local markets or fairs
Leverage Retail Locations for Fulfilment
Consider a retail location within proximity to your customer base and use it as a fulfilment centre to offer blended shipping options, such as:
Buy online, pick-up-instore
Local delivery
Curbside pickup
Reduce location size with Omnichannel:
In busy areas, retail locations are usually expensive. However, that doesn't mean you should ignore them.
By using omnichannel retail strategies like showrooming and endless aisles, you'll be able to reduce your store size and your square footage costs.
Shoppers browse a small selection of products in their physical store in both cases. Instead of immediately taking the item home, customers either:
Have the product delivered at their home after they pay in-store, or,
They can email a shopping cart to purchase the products they viewed.
Conclusion: Choosing the Perfect Retail Location
Locating your retail business in the right place is crucial. Expanding your retail business can be a daunting task. Use the above tips to choose the best location for your next store, whether it's downtown or in a shopping centre.
Your goal is to capture potential customers in your local community by positioning your store optimally.
When choosing a location for your retail shop, you may need to take extra precautions. Make a list of any specific characteristics of your business that need to be addressed.
Will the store require different fixtures, lighting, or other hardware?
Do staff and customers have access to restrooms?
Is the area adequately protected against fire and crime?
Is there a sanitation service available?
Does the building have a canopy that provides shelter if raining?
Are there (blue laws) restrictions on Sunday sales?
When selecting a location for your retail store, don't rush into making a decision. Make sure you thoroughly research the area and take your time.
Change your schedule and push back the store's opening date if necessary. Instead of settling for the first store location, you see, wait until you find the perfect retail location.
Once you find the perfect retail location for your business, you will want to build it how your customers love it. And that's where 91Squarefeet can help you. Contact Us or mail us at hello@91sqft.com to know more.