In India, there are a variety of retail businesses and companies. Several retail businesses have been operating in the country for years. So, let's see the top retail companies in India in 2023:
Retail Companies in India
These retail companies are selling their products in domestic as well as international markets. They are popular for their quality in the markets.
So, let's take a look at the top 13 Retail Companies in India:
Reliance Retail
Among the top retail companies in India, Reliance Retail tops the list. This company has more than 45 subsidiaries in India and was established by Mukesh Ambani in 2005.
The company is headquartered in Nariman Point, Mumbai, India. It is one of the leading retail companies that offer a huge range of products, including groceries, apparel, footwear, electronic goods, and farm implements.
It focuses on consumer goods, travel services, consumer durables, energy, entertainment and leisure, and health and well-being products, as well as educational products and services.
Reliance's notable brands include Reliance Fresh, Reliance Digital, Reliance LYF & Jio, and Reliance Trends.
It is estimated that the company generates over $7 billion in revenue and employs more than 88,000 people in over 750 cities worldwide. It is India's largest retailer in terms of reach, scale, revenue, and profitability.
With a strong presence across key consumption baskets and a leadership position in food, consumer electronics, and fashion retailing and with 10,415 stores covering 22 million square feet, Reliance Retail has the largest store network in the country.
The company ranks first among the retail companies in India.
In Deloitte's Global Powers of Retailing 2019 list, Reliance Retail is ranked 94th after crossing the ₹1,00,000 crore turnover milestone.
Future Group
According to a leading market research company, Technavio, Future Group is another of the top retail companies in India. It was incorporated in Mumbai, India, by Kishore Biyani in 1987 by the name of Manz Wear.
Future Group is on the list of best retail companies in India and has many upcoming retail brands, such as Future Retail, E Zone, Big Bazaar, Food Bazaar, Nilgiris 1905, HyperCity, Central, and Brand Factory.
The company has an annual revenue of around $3.5 billion and employs over 35,000 professionals across the country.
With over 2000 stores that cover over 16 million square feet, Future Retail operates some of India's most popular retail chains that serve millions of customers across more than 400 cities.
With live kitchens and tasting sessions, international cuisines and home appliances to go with them, exotic vegetables and a greater range of dairy products, learnings, skills, and insights from Foodhall can be found in Big Bazaar, a part of the Future Group.
Tea, cornflakes, and noodles are among the categories where packs are getting bigger and bigger. There is a growing trend toward bulk packs of even niche items such as salad dressing, chocolates, health biscuits, and spreads. Meanwhile, newer products like spreads, dressings, herbs and exotic vegetables are becoming more common.
In addition to its wide range of spreads, jams, dips, and sauces, Big Bazaar offers a variety of fresh and flavourful bread as well as focaccia, baguettes, and burger buns.
Having an extensive presence in hypermarkets, such as Big Bazaar, and gourmet stores, such as Foodhall, enables the company to reach an entire cross-section of consumers. It is India's one of largest retail companies and is also listed on the stock exchanges.
Trent
Trent is part of the Tata Group and is one of the top retail companies in India. Trent was founded in 1998 in Mumbai, India, and has more than a hundred large department stores. With more than 25,000 employees, Trent has an estimated annual revenue of $2.5 billion.
Trent Ltd. is an Indian retail operation company that owns and manages a number of retail chains.
There are four subsidiaries of the Company: the lifestyle chain Westside, a chain of lifestyle retail stores; the hypermarket chain Star Bazaar; the book and music chain Landmark; and the family fashion chain Fashion Yatra.
Westside offers clothes, footwear, and accessories for men, women, and children, along with furnishings, artefacts, and home accessories.
Star Bazaar offers health and beauty products, vegetables, fruits, dairy products, and non-vegetarian products in addition to staple foods and beverages.
The Landmark chain offers a wide selection of books and music, as well as movies, toys, gifts, and stationery products.
And India's Fashion Yatra stores provide low-cost fashion to value-conscious customers.
Aditya Birla Retail
Aditya Birla Retail ranks among the best retail companies in India. Kumar Mangalam Birla founded this Indian retail company in 2007 in Mumbai. The company is part of the Aditya Birla Group, which has a turnover of $50 billion.
Pantaloons, More, Madura Garments, Idea Cellular, and Planet Fashion are upcoming retail brands owned by Aditya Birla Retail. Over 15,000 people are employed by the company, and it generates more than $2 billion in revenue each year.
In May 2015, Aditya Birla Fashion & Retail Ltd. (ABFRL) emerged as a result of the consolidation of the branded apparel businesses of the Aditya Birla Group, including ABNL's Madura Fashion division and ABNL's subsidiaries Pantaloons Fashion and Retail (PFRL) and Madura Fashion & Lifestyle (MFL). In the wake of the consolidation, PFRL was renamed Aditya Birla Fashion and Retail Ltd.
There are over 2,700 ABFRL brand outlets in India, with a footprint of 7.5 million square feet. Across 750+ cities and towns, it has 30 million loyalty members.
In 1997, Pantaloons was founded. It is one of India's top retail companies. The company is headquartered in Mumbai, Maharashtra. It is a premium Indian clothing retail chain.
Pantaloons opened its first retail store in Gariahat, Kolkata. A leading retail company was previously controlled by the Future Group. As of now, it has been taken over by Aditya Birla Nuvo Limited (ABNL).
Titan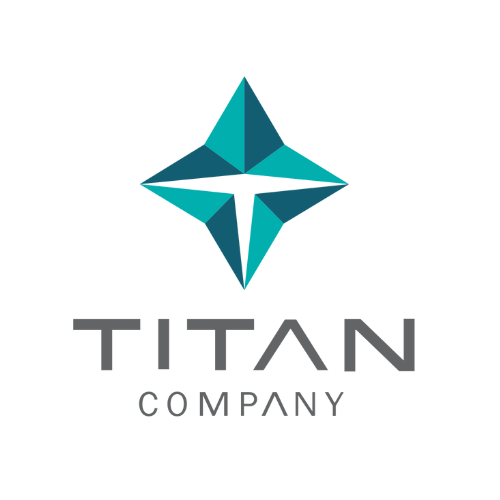 In 1984, the Tata Group and Tamil Nadu Industrial Development Corporation (TIDCO) incorporated Titan Company, which is again one of the top retail companies in India.
Titan Time, Fastrack, Skinn, Tanishq, Titan Eyeplus, and Sonata are some of the major retail brands owned by this top retail company in India.
According to extensive Indian retail analysis, this best retail company in India has a net income of $120 million and an annual turnover of almost $2 billion.
In addition to that, Titan has more than 1000 departmental stores in India and employs more than 7,500 people.
Shoppers Stop
Shoppers Stop is one of the top apparel retail companies in India. The K Raheja Group established Shoppers Stop in 1991 in Mumbai, India.
The best retail companies in India have annual revenue of more than $400 million and employ more than 15,000 retail professionals. HomeStop, Mothercare, Crossword, and Life are upcoming retail brands owned by Shoppers Stop in India.
It is India's pioneering retailer and the benchmark for modern retail. There are 210 multi-format stores in 39 cities.
In addition to retailing household products, the Company operates department stores. And operational segments of the company include retail, property options, and others.
A range of household and consumer products are sold through department stores by Shoppers Stop Limited. It offers apparel as well as non-apparel products.
In the non-apparel category, the company sells cosmetics, personal accessories, leather goods, home decor, electronics, books, and music.
Through its website, Shoppersstop.com, the company offers men's, women's, and kids' apparel, gifts, and fashion accessories from international and national brands.
There are watches for women, watches for men, artificial jewellery, fine jewellery, handbags, fragrances, footwear for men and women, and home furnishing and decor items.
It has over six private brands, including STOP, Kashish, Life, Haute Curry, Velorio Fratini, and Eliza Donatien. The company offers its customers a loyalty program called First Citizen. The application is available on the Google Play Store and the Apple App Store.
The Raymond Group
The comprehensive list of retail companies in India has always featured The Raymond Group as one of the oldest and top retail companies in India. This best retail company in India was founded in 1944 by VIjaypat Singhania and is part of the JK Group of companies.
These top retail companies in India own upcoming retail brands in India such as Parx, Park Avenue, Raymond, Kama Sutra, Manzoni, and Color Plus.
It has over 700 departmental stores in India spread across 200 cities. The Raymond Group has an annual turnover of around $3 billion and employs more than 7,000 personnel.
Godrej Consumers Products Limited
With over 120 department stores in India, Godrej is another top Indian retail company. This retail company was established in 2001 by Adi Godrej in Mumbai.
Godrej owns Nature's Basket, Good Knight, BBlunt, Godrej Aer, and Cinthol, among other brands.
With over 1,200 employees, this retail company also owns an online grocery portal that has been gaining traction for a few years.
Provogue
On the list of retail companies in India, Provogue is another top company with around 50 departmental stores across the country and around 500 employees.
This retail company was founded in 1997 in Mumbai, India. This leading Indian retail company has many upcoming brands in India for apparel, eyewear, accessories, and watches.
It also has an online shopping portal and a presence on various B2C shopping portals like Flipkart and Amazon India.
Avenue Supermarts
Avenue Supermarts Ltd owns the following retail brands in India: D Mart, D Mart Minimax, D Mart Premia, D Homes, and Dutch Harbour.
DMart was started by Mr Radhakishan Damani and his family to address the growing needs of the Indian family.
DMart supermarkets are owned and operated by Avenue Supermarts Ltd. (ASL). The company is headquartered in Mumbai. ASL owns the brands D Mart, D Mart Minimax, D Mart Premia, D Homes, Dutch Harbour, etc.
The DMart supermarket chain offers a wide variety of basic personal and household products. In DMart stores, you can find a variety of home utility products, including food, toiletries, beauty products, garments, kitchenware, bed and bath linens, and appliances.
There are several categories of products offered by the company. Avenue Supermarts Ltd operates supermarkets under the brand name D Mart and engages in organized retail. The company is one of the leading firms in the retail sector.
The company offers its products under various categories, such as bed and bath, dairy and frozen, fruits and vegetables, crockery, toys and games, kid's apparel, ladies' apparel, apparel for men, home and personal care, daily essentials, grocery and staples, and DMart private label brands.
With over 196 locations in Maharashtra, Gujarat, Daman, Andhra Pradesh, Madhya Pradesh, Karnataka, Telangana, Chhattisgarh, NCR, Tamil Nadu, Punjab, and Rajasthan, DMart offers a wide range of products.
Infiniti Retail Ltd
With over 6 million customers, Croma is run by Infiniti Retail Ltd., a 100% subsidiary of TATA Sons.
Indian electronics retailer Croma is also the first omnichannel retailer to offer three distinct customer touch-points: its store, its online electronics shop, and its mobile app. Croma has 97 stores in 20 cities.
Furthermore, it offers a convenient online shopping experience through its Android & iOS mobile apps, which allow users to order electronics online and have them delivered across more than 5000+ pin codes nationwide.
V-Mart Retail Limited
In 2002, V-Mart Retail Limited (VMRL) was incorporated as Varin Commercial Private Limited. In 2003, the company opened its first retail store in Gujarat in the value-for-money retail segment.
It was renamed V Mart Retail Pvt. in 2006. As of 2008, the company has been converted to a public limited company, and its name has changed to its current one.
VMRL promoters and promoter group own 46.1% of the Company's shares as of Sep'2022. Lalit Agarwal, the current CMD of the company has over 16 years of retail industry experience.
Across 17 states, the company operates around 220 stores. The company offers products across three verticals: apparel, general merchandise, and Kirana bazaar.
The company has stores in Chandigarh, Gujarat, Haryana, Jammu and Kashmir, Madhya Pradesh, New Delhi, Punjab, Rajasthan, and Uttar Pradesh. Among the top retail companies in India, it is one of the largest.
Spencer Retail Ltd
RP Sanjiv Goenka Group owns Spencer Retail Ltd. It is India's largest large-format retailer. A variety of items are sold here, including fashion, personal care, home essentials, electronics, and patisserie.
There are about 157 stores of this company in 35 cities across India. They strive to provide premium quality products at reasonable prices at Spencer Retail Ltd.
The company offers a wide range of home improvement products. Moreover, this store has received many awards for its world-class products and excellent service. They have been fulfilling the basic needs of men for a long time. Every person in India is well-connected to this List of Retail Chain Stores in India for the last many years.
Conclusion: Top Retail Companies in India
The top retail companies in India are expected to thrive in the upcoming years, thanks to improving living standards and increasing disposable income.
With rapid industrialization and globalization, these retail companies are expanding their upcoming retail brands into new markets. In the next ten years, Indian retail companies are expected to propel the Indian retail market beyond $1 trillion in value.
So, to sum up, these are the top 13 Retail Companies in India:
Reliance Retail
Future Group
Trent
Aditya Birla Retail
Titan
Shoppers Stop
The Raymond Group
Godrej Consumers Product Ltd.
Provogue
Avenue Supermarts
Infiniti Retail Ltd
V-Mart Retail Ltd.
Spencer retail Ltd
For this informative post, we have taken references from:
If you are a brand that wants to expand rapidly, Contact Us or mail us at hello@91sqft.com.