Retail has always been an inherent part of the Indian economic sector, and rightfully so. With India's population being a significant part of the world's populace, demands are always skyrocketing. The only way to stay afloat is to evolve continuously and upgrade.
Regardless of which kind of retail business you are a part of, expansion is its second nature. If you want to see your retail business become successful, you must expand beyond its present capacity.
What is Retail Expansion?
It is the most tried and tested- if not the only- way to increase sales and establish your legitimacy in the retail environment. This expansion can take various forms, depending on the opportunities present.
Here are a few different ways to go forward with retail expansion:
Focus on Analysis
If you are a business owner, you might have to review financing possibilities, present and future demands, and the number of competitors in the industry before stepping foot into expansion. While it might not be apparent, these external forces often result in challenging business scenarios if not handled well in due time.
Know that retail expansion is for your benefit, and the odds are in your favour. So, with profit as the end goal, concentrate on what your customer wants and how your competitors are trying to quell that.
Expand to New Location
A typical and highly successful retail expansion method is to open stores in new locations. At the surface level, this helps reach out to a diverse demographic of local customers and saturate the retail market with your products.
At a deeper level, this asserts dominance, exudes confidence, and establishes the legitimacy of your retail brand and its product catalogue.
Sure, physical expansion is on the more expensive side. Still, with a professional team to take care of renovation and employee recruitment, you can better concentrate on thinking up creative marketing strategies and looking for ways to drive ROI.
Diversify Product Catalog
While research and pouring money into literal physical retail expansion are steps in the right direction, little can be achieved if your product catalogue is not diverse.
You might start small, but it is incumbent on any retail business to consider the growing and evolving customer needs and cater to the same under one roof. Diversifying retail products ensures you find new profit lines and hedge your bet against business risks.
With the ever-changing nature of customer purchasing habits or behaviour, you must be ready to adapt and include more varieties of goods under your banner. This is the only way to ensure your customer base keeps returning.
Create a Robust Online Presence
With technological advancements marching forward rapidly, there is no way to the top other than to adapt to the evolving digital times. The increasing use of business technologies ensures that creating online websites to sell various goods is no longer challenging.
Your retail website can target specific markets or demographics in diverse geographical regions, including overseas interactions. Retail websites are relatively inexpensive, and setting them up rarely takes much in the name of capital investment.
Let your website be the place where customers come to find reliable product information. Leave room for pre-ordering specific products and other such exclusive features so that your website serves its singular purpose apart from being a sole promotional accompaniment with your physical stores.
Different Franchise Models of Retail
Franchising is a business model where the business owner (typically called the franchisor) grants an individual or a group (termed a franchisee) permission to operate under the trademark, brand, and business model owned by the said franchisor.
There are a few ways this happens, and a thorough knowledge of it will help you inch closer to success:
Company Owned Company Operated (COCO)
This is a model where franchise store units are owned and run by the brand. It does not involve any form of franchising per se, so the total funding comes from the company.
The employees of this brand are in charge of running the franchise. Big Bazaar, Reliance, and Jio Mart are examples of the COCO model.
Advantages of COCO:
The profit goes entirely to the company since there is no channel partner to ask for a share.
Expansion is possible in locations where franchisees are typically hard to come by.
Assists in showcasing the brand outlet and product range.
Disadvantages of COCO:
Corporations have to expend much time and money on activities that do not even fall under the purview of their core business, including owning and managing the stores.
Company Owned Franchise Operated (COFO)
In this model, a company invests in a franchise business, and the franchisee, in turn, runs the business as per the company guidelines.
Admittedly, this practice is quite unusual in the market since brands typically choose to establish themselves all by themselves. An excellent example of this is call centres endowed with the responsibility to handle calls on behalf of the company.
Advantages of COFO:
Zero operational expenses.
Enhanced productivity and efficiency since the outlets are managed by entrepreneurs.
It is possible to open outlets in areas where finding franchisees is hard.
Disadvantages of COFO:
The franchisee remains in charge of the customer experience, and any complaint taints the company's name.
If the franchisee leaves, the company is left to decide its next course back from scratch.
Franchise Owned Company Operated (FOCO)
Here, the franchise owns the property and is responsible for every additional expenditure. So, all outlet and store operations are single-handedly managed by the franchising company.
This model is often known as "Franchise Invested Company Operated." Bistro57 is an excellent example.
Advantages of FOCO:
Since the customer experience lies in the hands of the company, there is better customer handling.
The company will not have to pay for set-up expenses, while the franchisee does not have to pay for operational costs.
Disadvantages of FOCO:
This is not ideal if you are planning to rent property to be a franchisee.
Franchise Owned Franchise Operated (FOFO)
One of the most used methods in this model, companies offer the franchise investors their brand name in exchange for a non-refundable franchise fee within a predetermined period.
The company will decide on the price catalogue within the outlet so that the franchise investor will serve as the store owner, and the franchise will carry the operational cost. The franchise must pay the company a particular share of its income as a royalty.
Advantages of FOFO:
A diversity of franchise opportunities to pick from.
Excellent return on investment on successful franchisees.
Disadvantages FOFO:
The greater failure rate is in contrast to other franchise models.
Often deemed as a quick way to success with undesirable return on investment time due to the franchise fee and miscellaneous additional costs.
Hybrid Franchise Model
Combining physical and digital franchises, hybrid franchising involves digitizing traditional brick-and-mortar franchises and putting them together with other business concepts. Here, teams and business models prefer collaborating to assist franchisees with their business growth.
This model combines aspects of single proprietorship with that of more giant corporations, letting owners expand the brand while still functioning within the structure and concept of the larger corporation.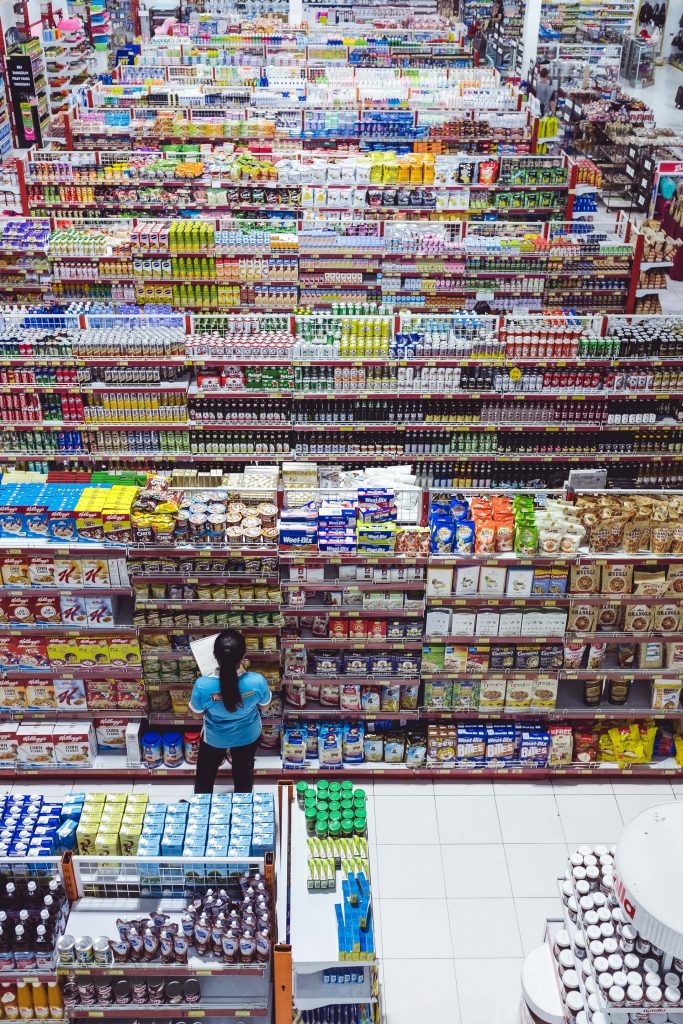 Individuals can buy the right to use a brand name, logo, system, and model from franchise owners, making it easier for them to kickstart their enterprises.
In the modern world, a hybrid model refers to a company's attempt to advertise its products in brick-and-mortar stores and online stores, employing catalogue sales to generate orders by mail.
The hybrid company's warehouses manage orders as and when received by mail or online. Considering outsourcing brick-and-mortar back-end operations to order fulfilment providers can bring down overall operational costs.
Conclusion: Retail Expansion & Different Franchise Models
The bottom line is that there is no shortage of diverse franchise models and retail expansion strategies. Still, it all boils down to the target demographic, financial limitations, regional specifications, and evolving trends and demands.
If you are a brand looking for retail expansion and strengthening your offline retail footprints, 91Squarefeet is your go-to turnkey retail expansion player!
Feel free to Contact Us or mail us at hello@91sqft.com. We will be more than happy to assist you.